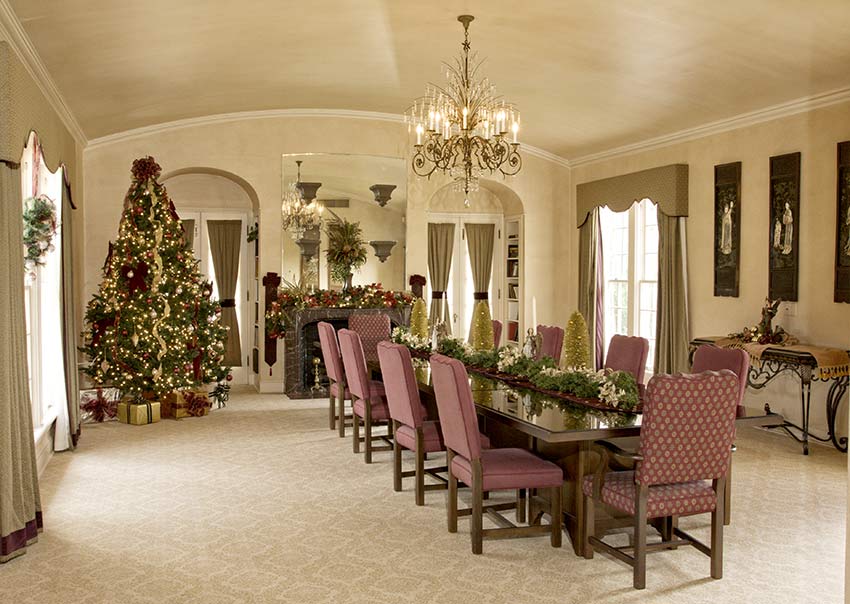 pictured above: Dining room of the Chandor Home

Join us in celebrating the holidays at Chandor Gardens, December 12, 2015, from 2:00 to 8:00 pm!
Enjoy a stroll through the gardens and a tour of the mansion decorated from floor to ceiling with all the glitter and glamour you've come to expect at Chandor Gardens. Choirs and musicians will be entertaining throughout the day. Santa will be here from 3:00 pm to 6:00 pm to meet and greet kids of all ages. Bring your camera and capture a special moment to treasure.
Our Holiday Open House is held in conjunction with the Parker County Heritage Society's 33rd Annual Candlelight Tour of Homes, where the owners of some of Weatherford's oldest homes open their doors and welcome visitors.