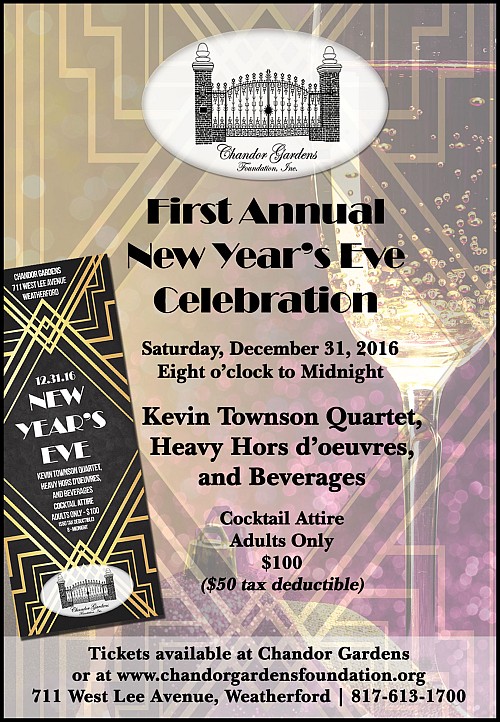 Saturday, December 31st, 2016
8:00 pm to Midnight
Tickets: $100 per person (a portion of which is tax deductible)
Limited tickets are available
The Chandor Gardens Foundation is hosting and extra special New Year's Eve Party. Held in the mansion at Chandor Gardens, the event features music by the Kevin Townson Quartet, heavy hors d'oeuvres by Indulge Catering, champagne, wine, and beer to bring in the New Year.
Event proceeds go to toward our focus to preserve the rich heritage of Chandor Gardens and our joining forces with the City of Weatherford to further develop the Garden property, all in keeping with Douglas Chandor's artistic vision.
We deeply appreciate your support and look forward to seeing you at this spectacular event.
Tickets are availabe at Chandor Gardens, 711 West Lee Ave, Weatherford, TX 76086, or through Eventbrite here.