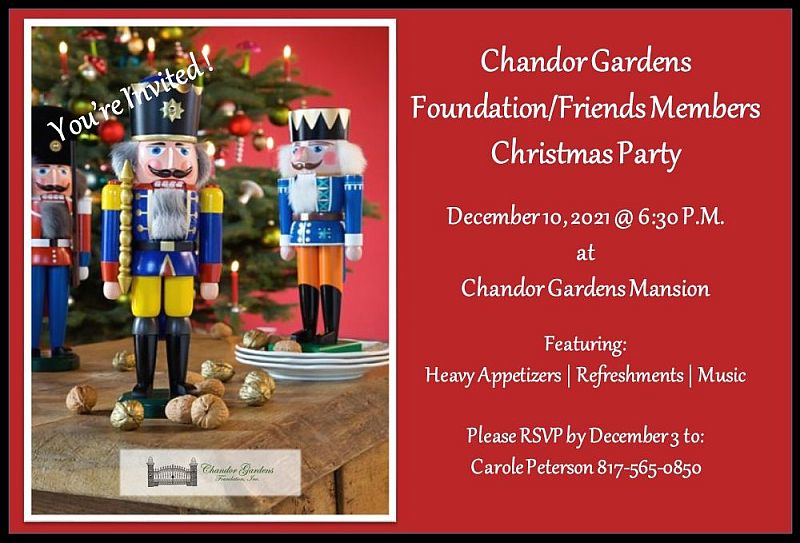 The Chandor Gardens mansion is alway enchanting when it is decorated for Christmas.This year it was decorated in a magical "Nutcracker" wonderland theme. As such the theme for the Chanor Gardens Foundation & Friends Christmas party was "Nutcracker" themed as well.
This was an opportunity for members of the Chandor Gardens Foundation & Friends to come together, socialize, and enjoy the beautifuly decorated Chandor mansion. Attendees enjoyed heavy appetizers, refreshments, and live music provided by Cynthia Miller.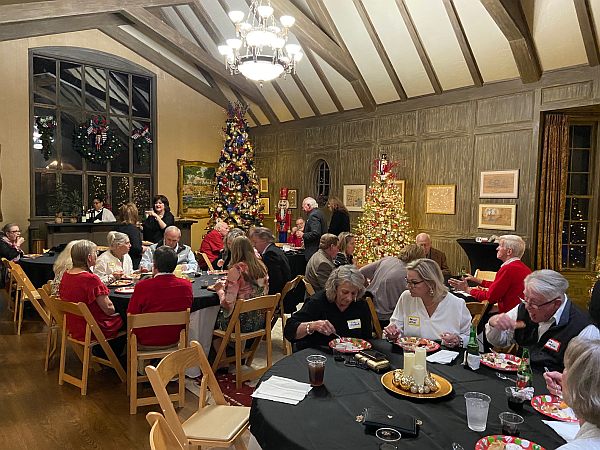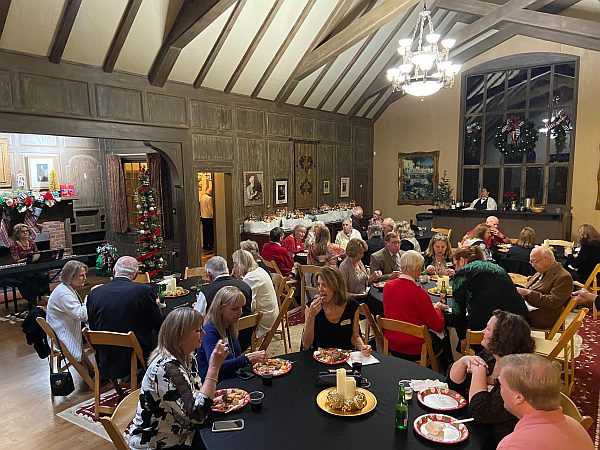 During the evening there was a "Guess the # of Christmas balls" to win the door prize draw for a Christmas Cactus, which was won by Carole Peterson.
Also during the evening, there was a fundraising "Raffle Board" for a chance to win an 8 place setting of Aynsley "Famille Rose" fine English bone china, plus 24 beautiful cobalt blue glasses, donated to the Foundation by Donna Williams. Congratulations to Julie Larwood for purchasing the winning square. Julie's lucky square was #88. Thank you Donna Williams for donating your beautiful china to the Foundation, and to everyone who purchased raffle squares in support of our bronze sculpture project.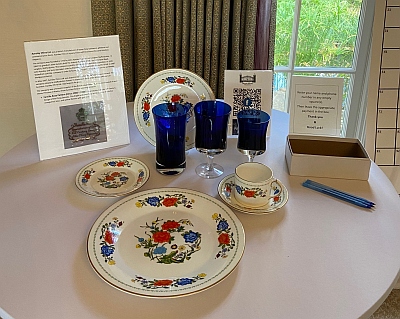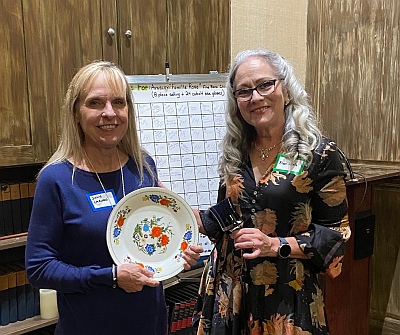 Raffle winner Julie Larwood (holding china plate) with Eileen Leslie, President of Chandor Gardens Foundation Inc
It was a wonderful evening of festive fun!