Chandor Gardens Foundation
The focus of the Chandor Gardens Foundation is to preserve the heritage of the Gardens and work with the City of Weatherford to further develop the Chandor property, in keeping with Douglas Chandor's artistic vision.
Douglas Chandor was one of the great portrait artists of the 20th Century. Five of his paintings are on display in the Smithsonian's National Portrait Gallery. His portrait of Eleanor Roosevelt is displayed in the White House, and his coronation portrait of Her Majesty, Queen Elizabeth II, graces the British Embassy in Washington, DC.
His passion for gardening and his artistry intertwined to be beautifully expressed in the gardens he created and named White Shadows. After the untimely death of Douglas in 1953, his wife, Ina, paid tribute to him by changing the name to Chandor Gardens.
Today, Chandor Gardens is a destination unto itself. It is the location of joyous events, memory-making occasions, and pleasant wanderings.
---
UPCOMING FEATURED FOUNDATION EVENTS
Haunting Melodies - Saturday, October 31, 2020 at at 2:00 pm in the Courtyard @ Chandor Gardens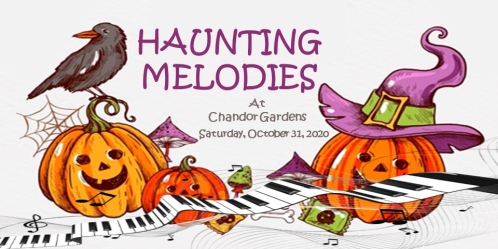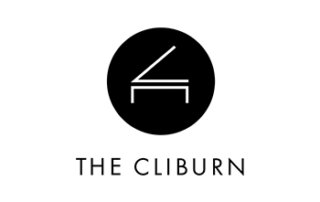 Chandor Gardens Foundation Inc. in association with The Cliburn is pleased to present Haunting Melodies, a live outdoor (socially distancing) concert of magical, enchanting, and mesmerizingly haunting music, on Halloween afternoon.
The concert will take place in the Courtyard at Chandor Gardens, 711 West Lee Ave, Weatherford, TX at 2:00 p.m. on Saturday, October 31, 2020.
The three musical artists performing at the concert are: Corrie Donovan (soprano), Evan Mitchell (piano) and Stephen Page (violin).
They will perform a selection of both classical and modern compositions featuring melodies that are kind of spooky and dramatic, and so fitting for a Halloween day concert. However, the program is not intended to frighten, but rather to enchant and inspire. The haunting melodies, as they swirl through the surrounding garden, are sure to linger in your consciousness long after you leave the concert.
Ticket Pricing:
$25 - Adults & Teens
$10 - Children 12 yrs. & under
Click Here To Purchase Tickets
For More information call: 682-268-0102
___________________________________________________________________
If you are wondering what type of arts and cultural events we present have a look at the vidoe below to see the many events that we either hosted or were involved in over the past 2 years.
Follow us on Facebook to keep in touch with our Chandor Gardens Foundation community.
For more information about any of our featured events please call 682-268-0102.

---