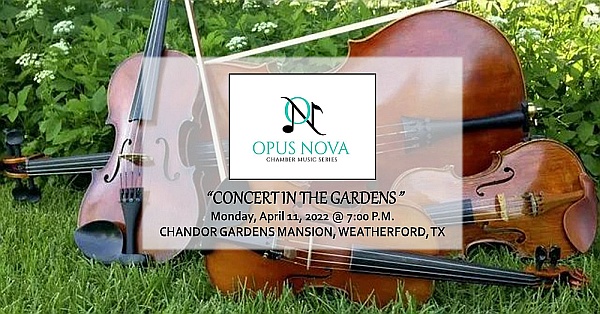 Chandor Gardens Foundation Inc. was pleased to have been able to bring Opus Nova Chamber Music Series to the Great Room of the Chandor Gardens Mansion for a beautiful evening of chamber music featuring works by Mendelssohn and Weber.
Guests enjoyed a glass of wine and light bites in the Great Room of the Chandor Gardens Mansion while listening to exquisite chamber music, as it should be performed, in an intimate setting. Doors opened at 6:30 P.M. and the concert started at 7:00 P.M.
This concert presented two chamber music masterpieces - a beautiful String Quartet Op. 44 No.1 by Mendelssohn, and a virtuosic Clarinet Quintet Op. 34 by Weber.
Felix Mendelssohn was 28 years of age when he composed his D Major String Quartet, opus 44 #1. Of the three Opus 44 quartets, dating from 1837 to 1838, the D major quartet was actually the last to be composed. Mendelssohn seems to have been particularly proud of it, which may be the reason it was published as the first of the set. D Major is a radiant key for strings, and this exuberant work is among Mendelssohn's finest chamber compositions.
Carl Maria von Weber, inspired by the charismatic virtuoso Heinrich Bärmann, favored the clarinet. Weber's concerto-like Clarinet Quintet in B-Flat Major, Op. 34, which blends the composer's operatic style with instrumental brilliance, will be performed by Stas Chernyshev, principal clarinetist of the Fort Worth Symphony Orchestra.
Tickets were $50/person
(Note: ticket price included refreshments and lite bites prior to the performance.)
Musicians who performed at "Concert in the Gardens":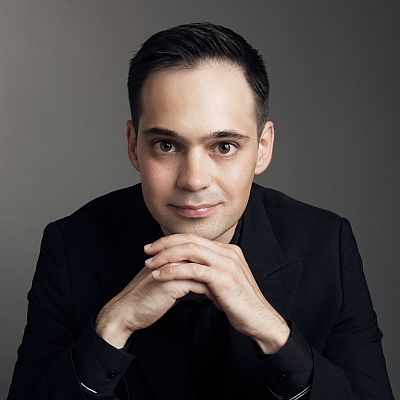 Stas Chernyshev (Clarinet), is the principal clarinetist of the Fort Worth Symphony Orchestra, and the founder of Opus Nova Chamber Music Series. Mr. Chernyshev is a prize-winner of many international competitions, and has appeared at Carnegie Hall in New York, Kimmel Center in Philadelphia, Kennedy Center in Washington, D.C., as well as in Switzerland, Spain, Germany, Russia, South Korea, and Japan. A devoted chamber musician, Mr. Chernyshev has collaborated with Grammy-winning ensembles Eighth Blackbird and Orpheus Chamber Orchestra, commissioned new works for his instrument. He has been featured on WQXR -New York's classical music station and WHYY's television program - On Stage at Curtis. Mr. Chernyshev holds a Bachelor's degree from the Curtis Institute of Music, and a Master's degree from St. Petersburg Conservatory.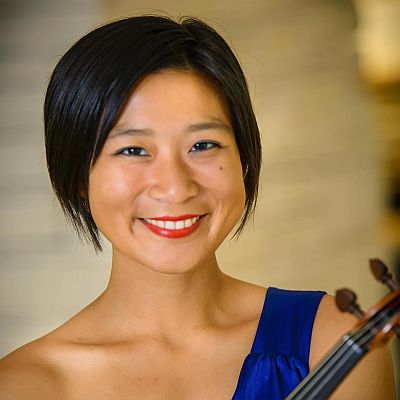 Jen Betz (Violin) is from San Jose, California and has played violin since the age of seven. She received her Bachelor of Music from Northwestern University in 2008 and is currently playing with the Fort Worth Symphony. She has played with the New World Symphony in Miami Beach, Florida. She has been a member of the Peninsula Music Festival since 2008.
In addition to playing violin, she enjoys running, reading, and traveling.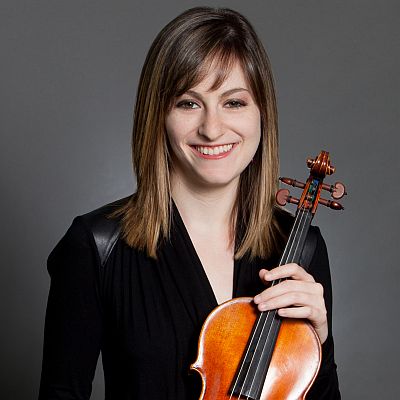 Molly Baer (Violin) joined the Fort Worth Symphony Orchestra in 2012. Before moving to Texas, Molly was a violin fellow at the New World Symphony in Miami Beach. She graduated from the New England Conservatory in Boston as a student of Miriam Fried, and received her Master's degree from Carnegie Mellon University's School of Music, where she studied with Andrés Cárdenes. Since moving to Fort Worth, Molly has participated in frequent chamber music performances with local ensembles and festivals. She has performed with Spectrum Chamber Music Society, Hall Ensemble, the Basically Beethoven Festival, Opus Nova, and Sedici Strings, a string quartet made up of colleagues in the Fort Worth Symphony.
She also teaches a private studio of violin students and has enjoyed coaching young chamber musicians for the Fort Worth Youth Orchestra.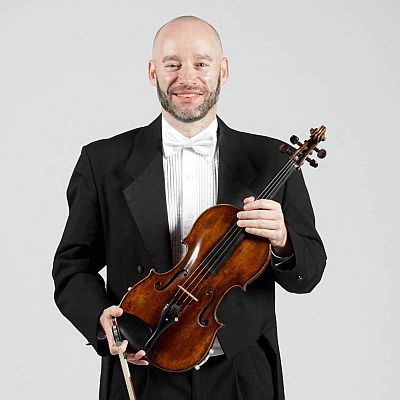 Dmitry Kustanovich (Viola) immigrated with his family to the U.S. at age 5, settling in Worcester, MA. After completing violin studies at the New England Conservatory and Manhattan School of Music, Dmitry became a violist, attending the Curtis Institute of Music, while working with Joseph de Pasquale. Dmitry joined the FWSO in 2005 and has also performed with the Atlanta, Boston, Dallas, Detroit, Pittsburgh, and Seattle Symphony Orchestras. He has toured the U.S. and Europe, working with many of the world's greatest conductors. His participation at Greenwood Music Camp and New York String Seminar propelled him into a career in music.
In his spare time, Dmitry enjoys playing chamber music with his string quartet Sedici Strings, travel, hiking, baseball and chess.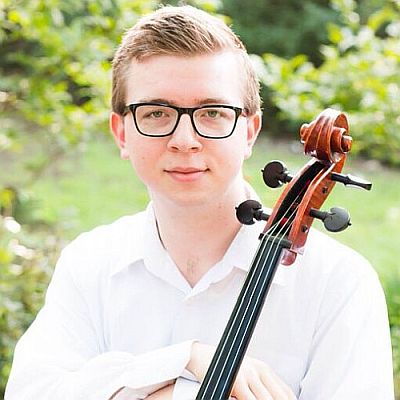 Allan Steele (Cello) was born in Chicago and began studying the cello at the age of four. He studied at the Music Institute of Chicago for four years, and was a long-time member of the Chicago Youth Symphony Orchestras. He previously studied with Tanya Carey, Hans Jensen, Susan Moses, and most recently, Ronald Leonard at the Colburn Conservatory of Music in Los Angeles, where he graduated with a Bachelor's of Music. Steele maintains an active solo career and has soloed with the Chicago Youth Symphony, the Northwest Symphony, the Colburn Conservatory Orchestra and the American Youth Symphony.
He is a founding member of the classical music group MC2.