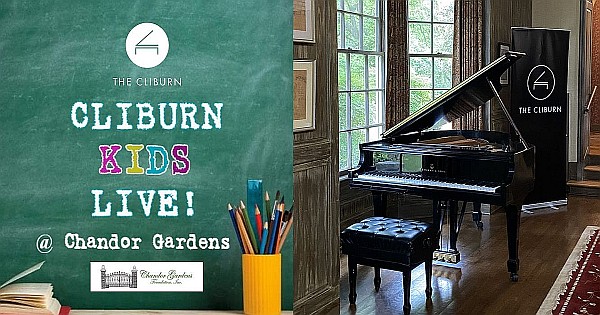 Chandor Gardens Foundation Inc. was honored to collaborate with The Cliburn to offer its FREE music education program Cliburn Kids Live! for elementary school age children (6 to 12 years old) on Thursday, March 16, 2023 (during the week of Spring Break) at Chandor Gardens, 711 W. Lee Ave, Weatherford, TX from 10:30 A.M. to 11:30 A.M.
The theme for this program was:
"A Celebration of Latin America Classical Music", celebrating the unique language of Latin American classical music, exploring the instruments, dances, and rhythms of the region, and showing how composers portray their identity and traditions through the piano .It featured works by: FRANK, PONCE, NAVARRO, CARREÑO, VILLA-LOBOS, DEL AGUILA
The Cliburn Kids Live! Programs introduce young audiences to classical music. Thie program presents the excitement of live piano performances to students and reinforces the basic elements of music through fun, interactive activities within the context of classical piano repertoire, which enable students to approach music through multiple intelligences.
It certainly was a unique and fun interactive activity for the children who attended.
The following were The Cliburn Host & Pianist for this event: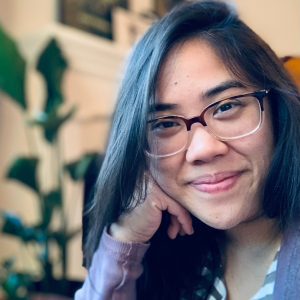 Sara Doan – Host
Born in Fort Worth, Texas, Sara Doan began studying piano at the age of 3 with Donna Edwards. Under her tutelage, Ms. Doan won top prizes in several state and regional competitions. She earned a bachelor's and master's degree in piano performance at the University of North Texas, and is currently pursuing a Doctor of Musical Arts at TCU.
Ms. Doan has performed with the Meadows Symphony Orchestra (Dallas) and the North Texas Symphony Orchestra (Denton). She has presented recitals across Texas, and in Oklahoma, Virginia, Pennsylvania, and Washington, D.C. In December 2010, Ms. Doan served as guest artist in the First International Piano Festival of Bogota, Colombia where she performed, taught master classes, led discussions, and served on the competition jury.
Ms. Doan has served as collaborative pianist-in-residence at Southeastern Oklahoma State and adjunct professor of piano at the University of North Texas. She maintains a private studio in the DFW area and is an adjunct professor at Tarrant County College -Northwest Campus, while performing regularly with her chamber groups, Trio 8831 and Apana Trio. She also presents lectures and educational programs through the Fort Worth Music Fund and Chamber Music Society of Fort Worth.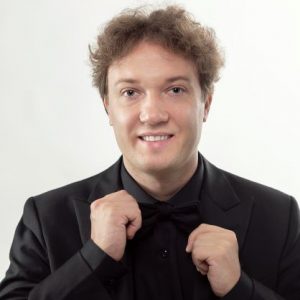 Dzmitry Ulasiuk - Pianist
Pianist Dzmitry Ulasiuk was raised in an environment of classical music in Minsk, Belarus. He started professional piano studies at age 16 and performed a solo recital of all Chopin music one year later. While working on his doctorate in Belarus, he was recruited to study at TCU. He then continued his studies at SMU, and finally completed his doctorate degree in piano performance at the University of North Texas. A laureate of 17 international piano competitions, Dr. Ulasiuk has performed worldwide, in both solo recitals and with orchestras. In addition to concertizing, he loves to teach and has a thriving piano studio in Plano.
For his Carnegie debut, a critic wrote, "There are times when a reviewer simply decides to put pencil and paper away and enjoy the music, and this was one of those times" (New York Concert Review). Dr. Ulasiuk received critical acclaim for his first two commercial CDs under the Centaur Records label. He is currently working on a third CD of all French music