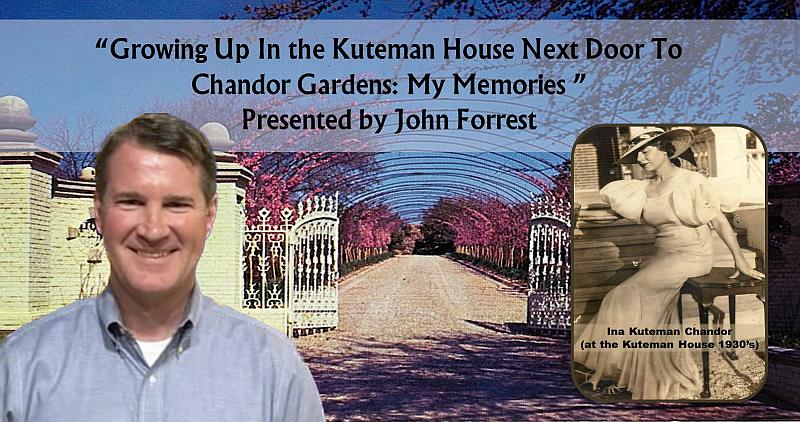 At the March 8, 2023 Friends of Chandor Gardens Meeting the very personable and entertaining guest speaker John Forrest told the stories of "Growing Up In the Kuteman House Next Door To Chandor Gardens: My Memories"
John Forrest, who is Parker County's Attorney, grew up in what is known as the Kuteman house at 710 W. Simmons St, Weatherford. It is the big white house which can be glimpsed behind the south fence of Chandor Gardens. The same house that Ina Kuteman Chandor grew up in, and is where Douglas and Ina lived as newlyweds from 1934 until 1936 when their house next door, was built.
John shared some of the history of the Kuteman family and how Ina's father, H. W. Kuteman, came to be a prominent business man here in Weatherford. John also shared his many childhood memories of Ina Kuteman Chandor, and stories of Chandor Gardens during the time he lived next door.
This presentation provided a first hand account from a unique perspective (that of a child) of yet more pieces of the facinating history of Chandor Gardens.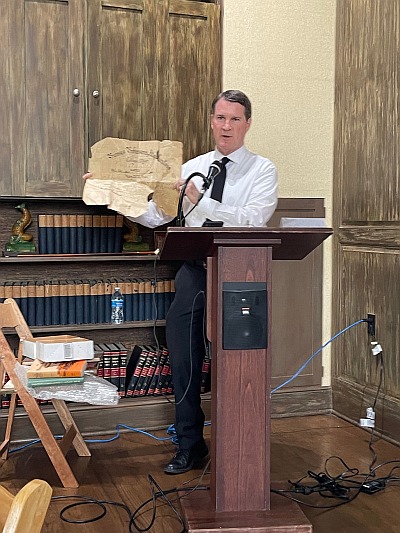 The full presentation can be viewed below: