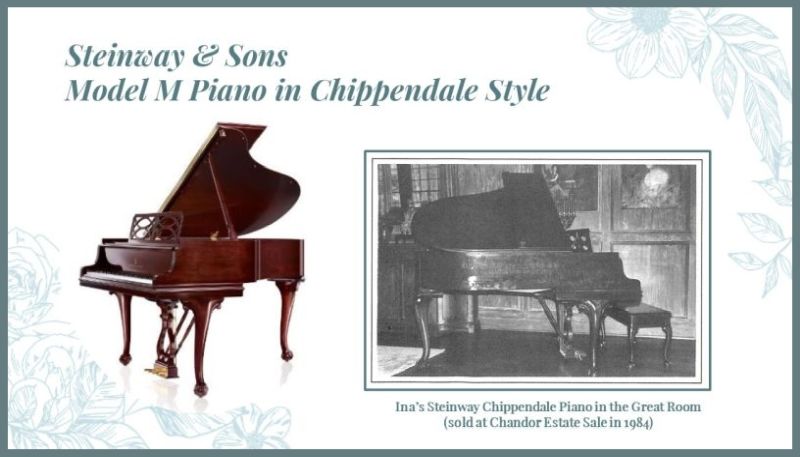 Chandor Gardens Foundation Inc. is excited to announce our newest fundraising project. As of May 2023 we are now activily raising funds to purchase a Steinway & Sons Model M Chippendale style piano for the studio/great room at Chandor Gardens.
Project Details:
Historic Relevance to Chandor Gardens:
Ina Chandor was an accomplished classical pianist. She had a degree in Music from Texas Female Seminary and Conservatory of Music, Weatherford, TX. She took private lessons in classical music from Professor Harold von Mickwitz. Professor Mickwitz was Dean of Music at Southern Methodist University, Dallas, as well as a piano teacher at the Institute of Musical Art (Juilliard), New York.
Ina also met Eddy Duchin the distinguished American jazz pianist and bandleader of the 1930's and 1940's, known for his graceful and clever way of playing the piano referred to as the "Duchin style". Ina studied piano with Eddy Duchin for a bit.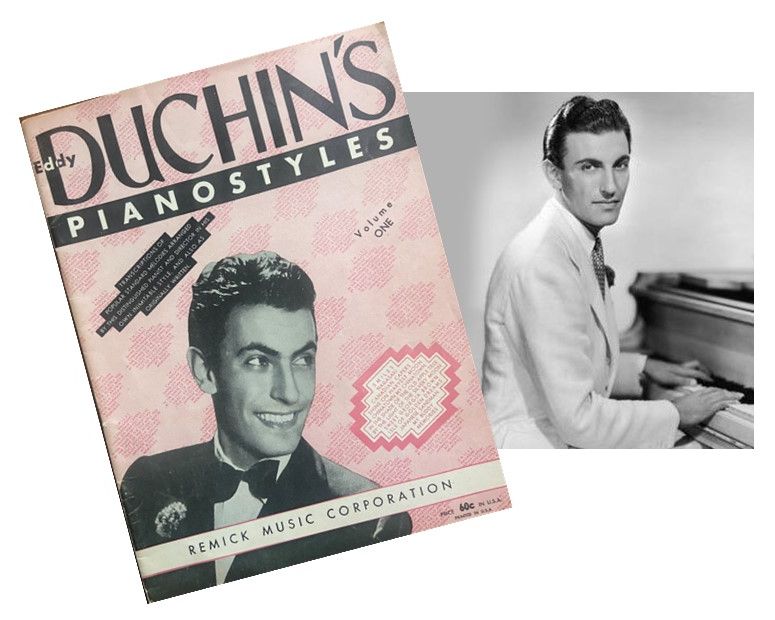 The Chandor's had a Steinway Chippendale Model M piano that sat in the studio/great room, and Ina often entertained guests and those sitting for portraits.

The Chandor Steinway piano was sold at the Chandor Estate Sale in 1984 for $9,950. The identity of the purchaser and where the piano went after the sale is unknown.
Current Relevance to Chandor Gardens:
The Foundation is going to purchase a similar Steinway Model M Chippendale grand piano as what Ina once had, to be permanently located in the studio/great room, which will return the room to more closely resemble its original look and feel from when the Chandor's lived in the home.
The piano will not be a static display piece as it will be a functional concert performance quality piano, which will allow the Foundation to offer a broader range of music enrichment programs to the public including; performance opportunities for emerging artists, children's music education classes i.e in partnership with The Cliburn, and other musical ensembles.
Project Budget & Fundraising Progress:
The overall project budget is $50,000 and includes; a used Steinway & Sons Model M Chippendale piano, matching Chippendale piano bench, spider dolly, and establishment of a fund for regular Steinway & Sons certified tuning.